Above & Beyond can support your organisation in data gathering, global benchmarking and internal surveys
Gathering and analysing data is a necessary step in establishing a DE&I strategy, setting targets and measuring DE&I progression. What you can measure you can manage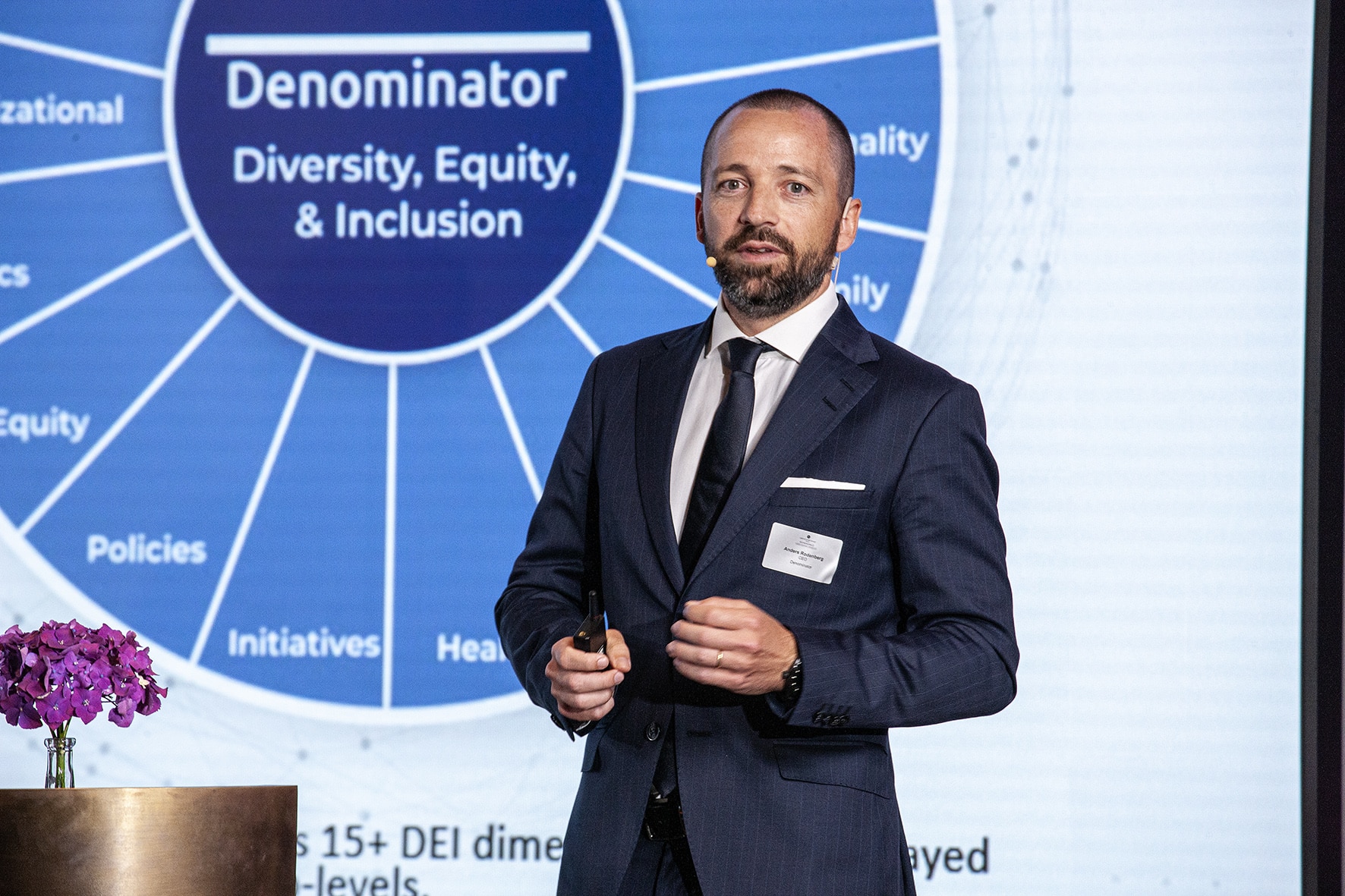 Our Partnership with Denominator
Denominator provides standardized and quantifiable DEI Data, Ratings and Research. Data gathered by Denominator drives proprietary algorithms to assess companies DEI performance for both public and private companies.
Through our partnership with Denominator we can help you access their unique global insights and better benchmark your DE&I status.
Across hundreds of parameters this new study points out four main reasons for the lack of gender equality in leadership positions.
The studies and analyses on which the report is based have been carried out in collaboration with McKinsey & Company on behalf of The Diversity Council. It is based on Danish and global data, and detailed analysis of the career of more than 30,000 university graduates. The study offers new perspectives on why gender equality in Danish management has not improved compared to other countries. It also shows what we can do about it based on the latest academic and business research.